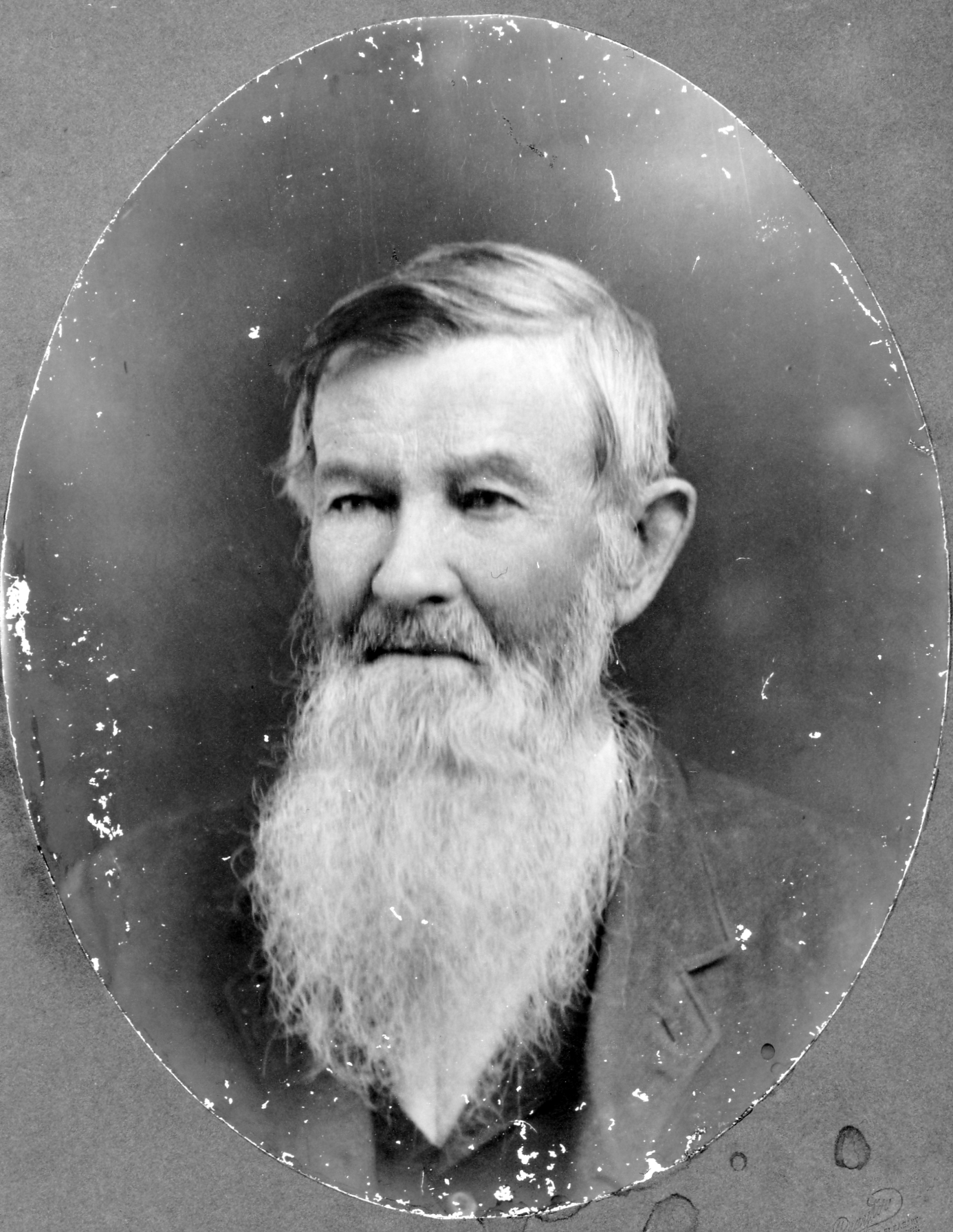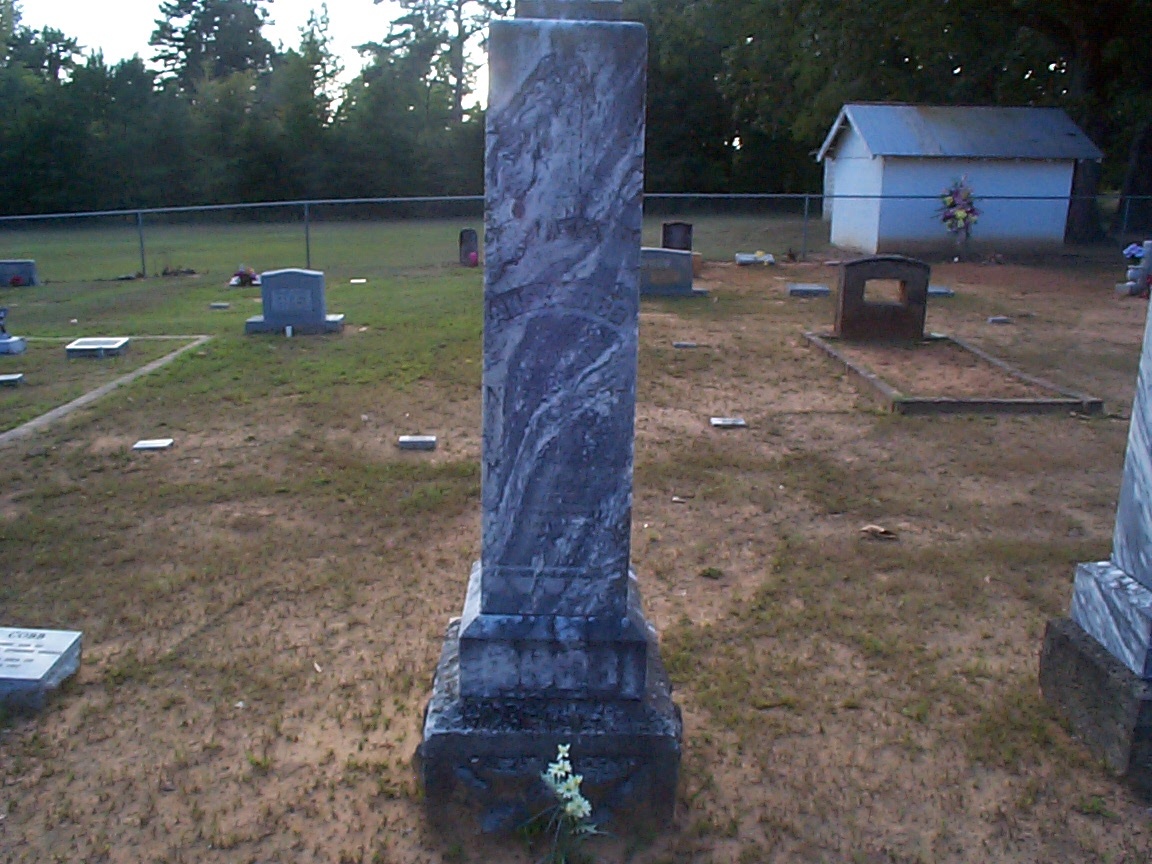 Full Name: Alexander Cobb
Birth Date: November 6, 1827
Died: March 29, 1908
Spouse: Eliza Baxter Harris
Biography:
Alexander Cobb was born in Troup County, Georgia in 1827. He was the son of Samuel B. and Mary Grice Cobb. He married Mary Jane Justiss, daughter of William and Sallie Justiss, in 1849 in Troup County. They came to Titus County in 1851 with the Justiss family. William Justiss settled in the eastern part of the county near the town of Snowhill; Alexander Cobb settled in the Gladewater community north of Mt. Pleasant. Alexander and Mary Jane Cobb had three children: Sallie Francis, Rebecca Larry (called Becky), and Thomas Franklin. Sallie was born in Georgia in 1850, and the others were born in Texas. Mary Jane Cobb died in 1854 and is buried in the Justiss cemetery in Titus County.
Alexander Cobb married Eliza Baxter Harris in 1856. She was the daughter of James and Lucretia Harris. To this marriage was were born at least ten children; and they were Annie Elizabeth; Mary Ella; Jimmy; Hettie Lillian; Clara and Mack, twins; Ephriam; Lula; Minnie; and an unnamed child.
Alexander Cobb enlisted in Captain Joseph G.W. Woods' company of the Confederate Army on April 25, 1862, and was sent to Camp Sidney Johnson, in Marion County, for training. This company became a part of Ochiltree's regiment of Texas Infantry. He served throughout the war as a member of the quartermasters Corps, and most of his service was in the Louisiana and Texas area.
He died in 1908 and is buried along with his second wife and some of their children.
Traylor Russell
Author
Obituary: March 29, 1908
"Another veteran of the civil war answered the last roll call on Monday morning, March 29, at 8 o'clock, when Mr. Alex Cobb passed away at the home of his daughter, Mrs. A.T. Smith of Cookville, at the ripe old age of eighty-one. Mr. Cobb was born in Troupe Co., Georgia, Nov. 6, 1827. Moved to Texas in 1851, and served as a soldier in the civil war. He is survived by seven children, about forty grandchildren and about forty great grandchildren. His children are Mrs. Sallie Johnson of Winnsboro, Mrs. Richard Gilpin, Mrs. L.M. Crooks, Mrs. A.T. Smith, Mack Cobb, E.H. Cobb, Mrs. R.A. Duncan, Tommie Cobb and Mrs. C.M. Gingles, all are living but the last two. Mr. Cobb was one of the pioneers of Titus County, and his death is a matter of sore regret. He was buried at Green Hill Monday."