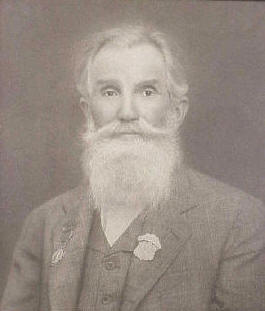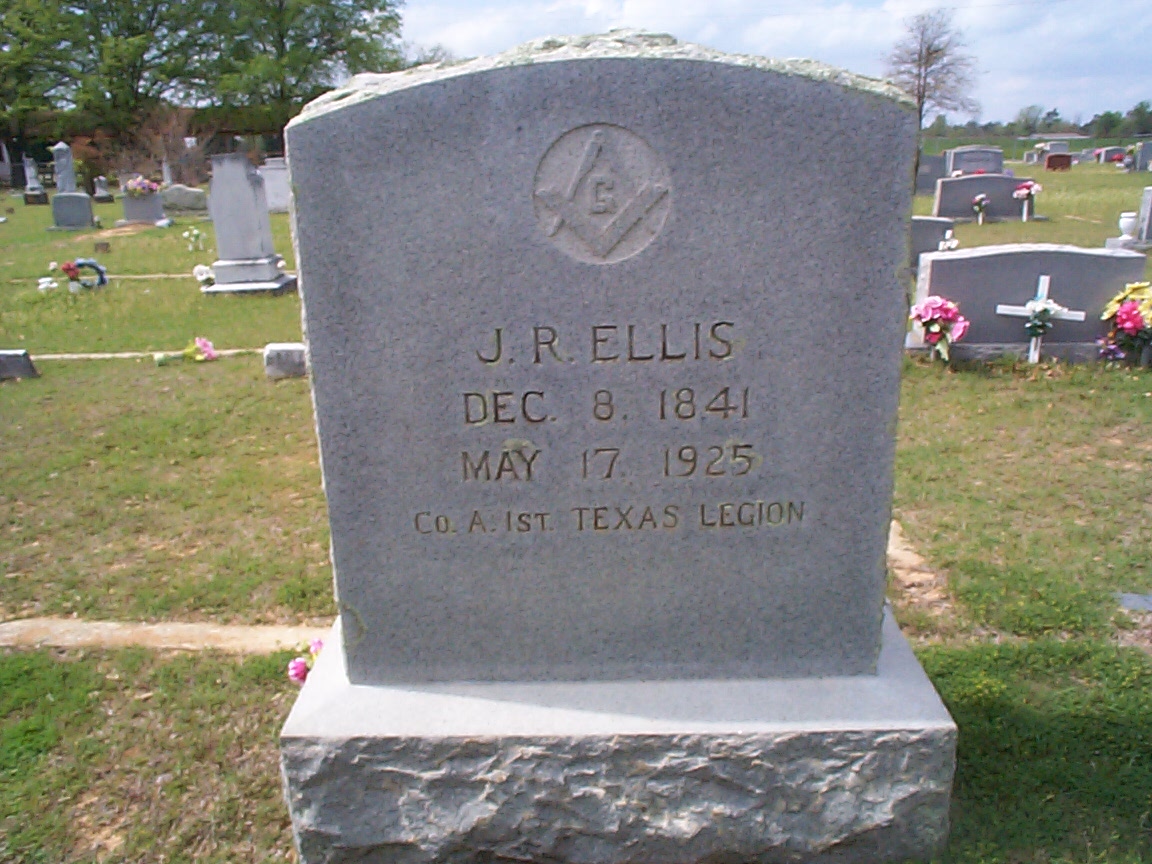 Full Name: John Riley Ellis
Birth Date: December 8, 1841
Died: May 17, 1925
Spouse:
Biography:
John Riley Ellis (1841-1925) was born in Tennessee and came to Titus County with his family in 1853. His father was William Ellis. John Riley Ellis served in Company A of the First Texas Legion Calvary for four years, and was wounded at Luka and Chickamauga. Ellis married Margaret Cochran and the couple had seven children who lived to maturity. The family lived north of Cooper's Chapel. Ellis was one the first Titus county ranchers, and acquired much land and livestock. He was very active in confederate veteran affairs, including the construction of the Confederate monument on the courthouse square.
OBITUARY:
John R. Ellis, one of the oldest residents of Titus County, died Sunday evening at 8 o'clock at the home of his daughter, Mrs. J. M. Harvey, four miles north of town, after a lingering illness caused by a
stroke of paralysis over two years ago. Much of this time he was unable to leave his bed. Mr. Ellis came to Titus County before the Civil War, and took up a homestead a short distance south of White Oak Creek, where he made his home until stricken with paralysis, when he moved to the home of Mr. and
Mrs. Harvey. He witnessed the progress of the county from a wilderness to its present condition, and always contributed much to the upbuilding of the things that made for improvement. He was honest and industrious, and held the respect of all who came in contact with him, and was universally recognized as one of the best citizens.
He leaves two sons and five daughters to mourn his death, all of whom live in Titus County. They are Dr. J. M. and Bill Ellis, Mrs. Lee Hester, Mrs. A. J. Gautney, Mrs. J. M. Harvey, Mrs. Ike Smith and Mrs.
Robert Denney. His wife died a number of years ago. He was 83 years and 5 months of age at the time of his death. Funeral services were held Monday afternoon at the Harvey residence by Rev. J. H. Hays, assisted by Rev. J. D. Fuller. After the services interment took place at the Coopers Chapel cemetery, near his old homestead, under the direction of the Omaha Lodge of the Masonic fraternity, of which he was a charter member. A large number of Mt. Pleasant people attended the funeral services.