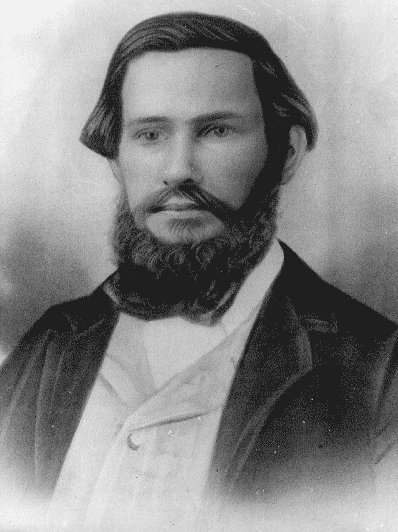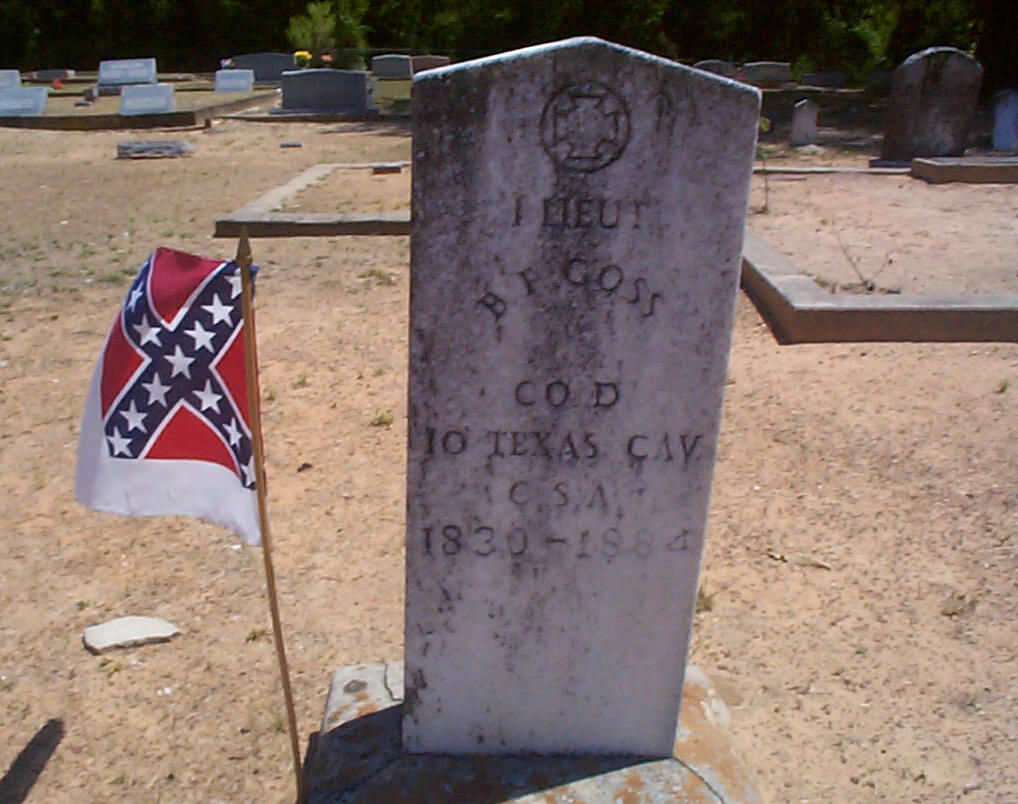 Full Name: Benjamin Franklin Goss
Birth Date: 1830
Died: 1884
Spouse: Helen Martha Nevills
Benjamin Franklin Goss was born in1830 in North Georgia (Habersham or White County) and died Dec 16,1884. Benjamin along with his father, mother, and siblings moved from Georgia to Texas stopping briefly in Alabama. The family arrived in Titus Co. Texas sometime between 1850 and 1858. On May 18, 1865 shortly after the war between the states ended he married Helen Martha Nevills from Alabama. Ben is buried in Greenhill Cemetery, Mount Pleasant TX along with his wife Martha and many descendents.

Benjamin along with his brother Washington Lafayett Goss enlisted in September of 1861and was "elected" by his companions to be a Lieutenant. He served in Co. D of the 10th Texas Calvary regiment. The unit was formed with recruits from Red River County, Clarksville and Titus County, Mount Pleasant.

Confederate pension applications indicate that both men were originally from Georgia and by inference, the records also indicate that B.F. and W.L. were in Texas on or before 1858.

Regimental History
10th Cavalry Regiment was organized with about 900 men during the late summer of 1861. Many of its members were recruited in the towns of Quitman and Tyler, and the counties of Upshur, Rusk, and Cherokee. For the first few months it served in Texas, Arkansas, and Louisiana, then was dismounted after crossing the Mississippi River. After fighting at Richmond, the unit was assigned to General Ector's Brigade in the Army of Tennessee. It participated in numerous battles from Murfreesboro to Atlanta, endured Hood's winter operations in Tennessee, and aided in the defense of Mobile. This regiment totaled 565 effectives during the spring of 1862 and lost thirty-four percent of the 350 engaged at Murfreesboro. Very few surrendered on May 4, 1865. The field officers were Colonels James M. Barton and W.D. Craig, and Majors Wiley B. Ector and Hulum D. E. Redwine.