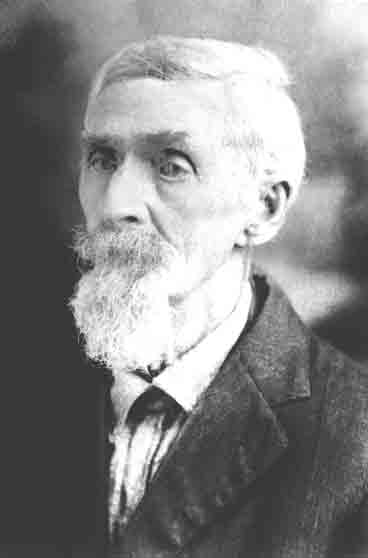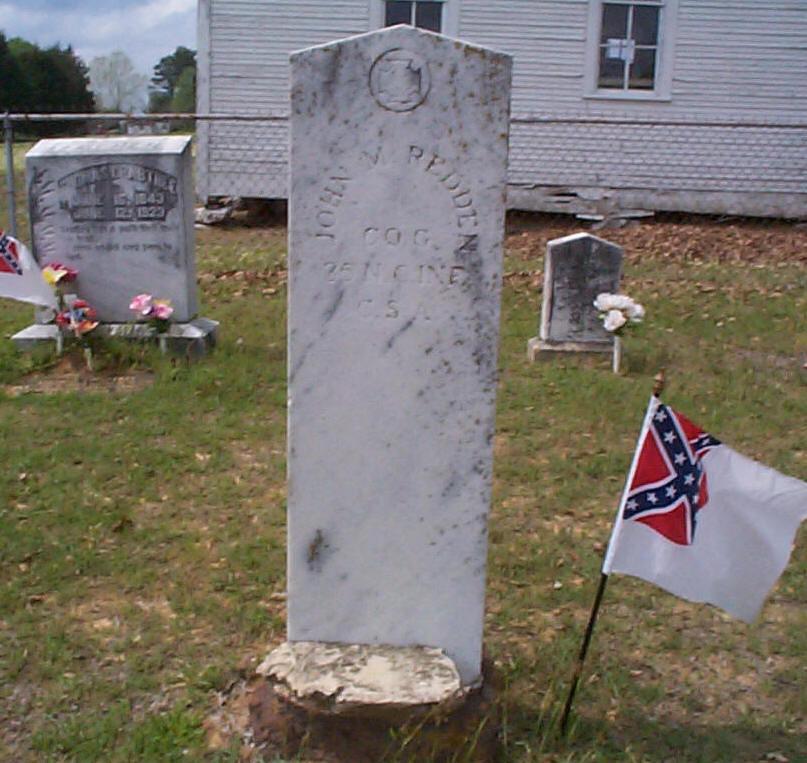 Full Name: John M. Redden
Birth Date: April 1840
Died: October 5, 1930
Spouse: Lydia L. Chase
Biography:
According to U.S. Census records, John Miller Redden was born in North Carolina in April 1840. He died 5 October 1930 and is buried in the Coopers Chapel Cemetery near Mt. Pleasant, Texas. The exact date of his arrival in Collin County is not known, (believed to be about 1892 or 1893). He was in Collin County 1900 census. He married Lydia L. Chase, daughter of Dean Wilson Chase and Alie Johnson about 1864. They had ten children.
35th Regiment, North Carolina Infantry

35th Infantry Regiment completed its organization in November, 1861, at Camp Mangum, near Raleigh, North Carolina. Its members were raised in the counties of Mecklenburg, Onslow, McDowell, Moore, Chatham, Person, Union, Henderson, Wayne, and Catawba. After fighting at New Bern, the regiment was ordered to Virginia and assigned to General R. Ransom's and M.W. Ransom's Brigade. It participated in the difficult campaigns of the Army of Northern Virginia from the Seven Days' Battles to Fredericksburg. Ordered back to North Carolina, it fought at Boon's Mill and Plymouth, then returned to Virginia in May, 1864. The 35th saw action at Drewry's Bluff, endured the hardships of the Petersburg siege south of the James River, and ended the war at Appomattox. This unit sustained 127 casualties at Malvern Hill, 25 in the Maryland Campaign, 29 at Fredericksburg, and 103 at Plymouth. Many were disabled at Saylor's Creek, and on April 9, 1865, it surrendered 5 officers and 111 men. The field officers were Colonels James T. Johnson, John G. Jones, Matthew W. Ransom, and James Sinclair; Lieutenant Colonels M.D. Craton, Oliver C. Petway, and Simon B. Taylor; and Majors John M. Kelly and Robert E. Petty.